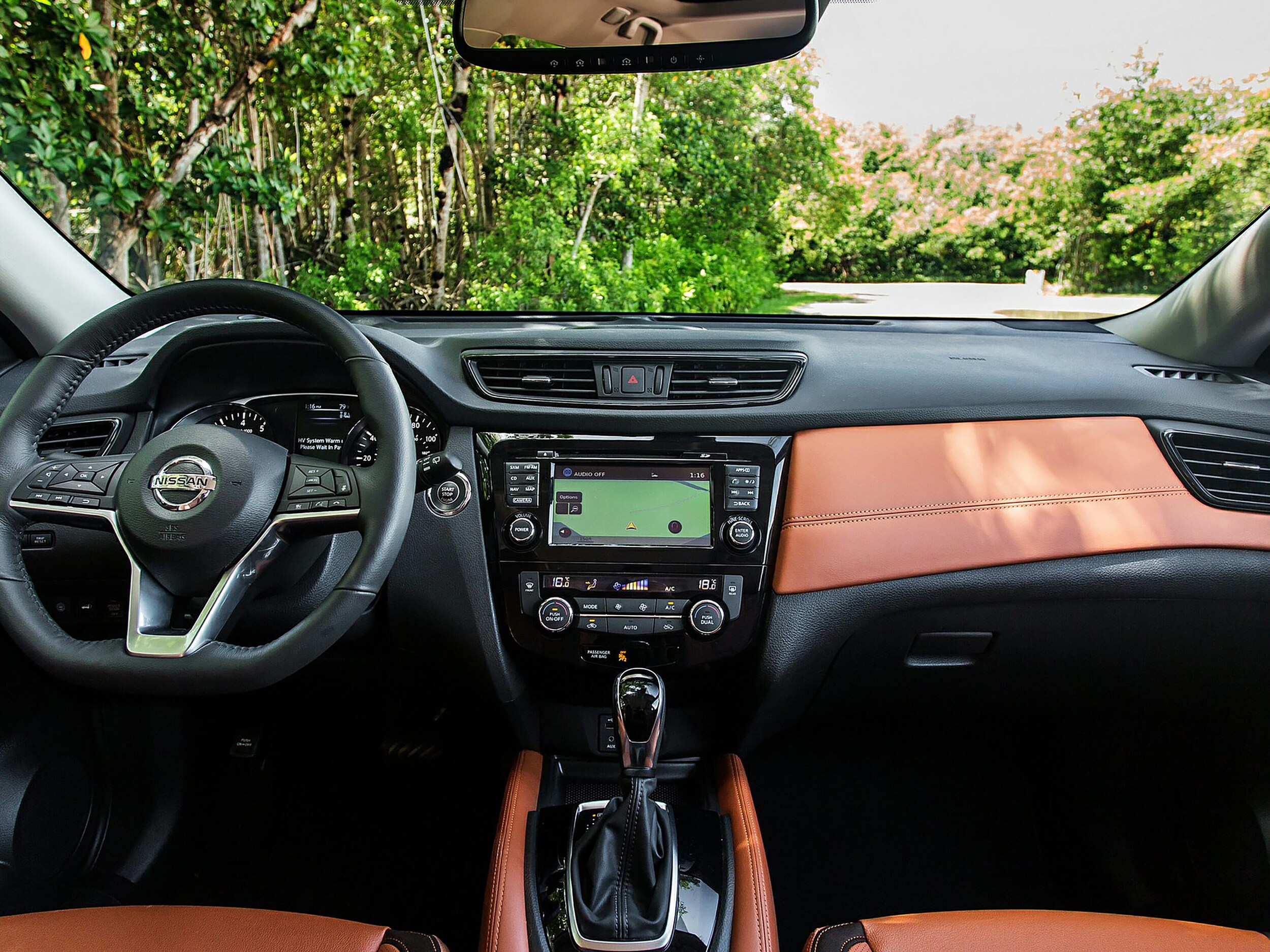 ?
The Nissan Rogue SV is the epitome of what an SUV should be. This vehicle comes in numerous trims, but this article will focus exclusively on the SV trim. This full-size SUV comes equipped with exceptional comfort features, a high-performance engine as well as stellar good-looks. You'll have enough interior space to haul around your entire family. Consumers will feel right at home when seated behind the wheel, thanks to having good ergonomics. Check out some of the available features by reading below.
Capability & Performance
When seated behind the wheel of the Nissan Rogue SV, you'll be able to drive with confidence. This particular trim level will come equipped with a 2.5-liter DOHC engine that cranks out at least 170 horsepower. In addition to that, consumers can expect to get up to 175 pound to feet of torque that expels from this four-cylinder engine.
Up to 1,102 pounds can be towed, and Nissan has done a great job of constructing this vehicle with front-or all-wheel-drive systems, but the choice comes down to your preference. When it comes to fuel consumption, the Rogue is quite efficient. This means that drivers will get at least 26 MPG in the city as well as 33 MPG on the highway.
Interior Package
The Nissan Rogue SV has a brilliant interior package made of high-quality materials. This vehicle can seat up to five, and there are at least 39.0 inches of cargo space. When the rear seats are folded down, this SUV will yield as much as 70.0 cubic-feet of cargo space. That's more than enough room to handle your accommodation needs.
The new SV trim takes flexibility to another level. Consumers will have access to a Divide-N-Hide storage system as well as a motion-activated liftgate. Additionally, the front seats and steering wheel have been implemented with heated functionality.
Other Features
For the exterior of the vehicle, the SV trim will offer Intelligent-Automatic headlamps as well as Daytime Running lights. Chrome-exterior door handles are present on this frame, and the outside mirrors are body-colored. The Rogue SV trim steps it up a bit by offering roof rails in which the S trim lacks.
There you have it. The Nissan Rogue SV has you covered from head to toe as it's looking to become a major player in SUV manufacturing. Come on down to Jones Nissan today to give one test drive.